Grooming Rakhi Gift Hamper
Regular price

Sale price

Rs. 2,400
The perfect gift set for brother that includes everything he needs to look his absolute best. It contains all useful products for his grooming routine like face wash, face scrub, mask, pack and hair shampoo. The combo pack carries a travel pouch and Ferrero Rocher chocolate along with it. By sending this combo, you are not only gifting something useful but also giving a treat to your brother. 
Grooming Rakhi Gift Hamper includes:
Face Wash - Bombay Shaving Company
Face Scrub - Bombay Shaving Company
Peel Off Mask - Bombay Shaving Company
Charcoal Face Pack - Bombay Shaving Company
Beer Shampoo - Park Avenue
Travel Pouch - Black
Ferrero Rocher Chocolates - 2
Pearl and Stone studded Rakhi
Roli Chawal
Please mention any name personalization or customisation requirement while checking out. For any other queries drop us a message on Whatsapp, link can be found on the bottom right corner. 
Gifting Suggestions : 
Perfect Rakhi Gift Idea for Brother who's new to self care and skin care and wants to explore new products.
Why is the Grooming Rakhi Gift Hamper the best gift for Rakhi? 
The "Grooming Rakhi Hamper" encapsulates the essence of love, care, and self-care in one extraordinary gift. Surprise your brother with this exceptional hamper, as it showcases your thoughtfulness and desire to see him happy and well-groomed. 
Bombay Shaving Company's Face Wash and Face Scrub: Help your brother achieve a refreshing and revitalizing grooming routine with these premium skincare essentials. 
Peel Off Mask and Charcoal Face Pack from Bombay Shaving Company: Give your brother's skin a detoxifying treatment with these specialized grooming products.
Park Avenue Beer Shampoo: This unique shampoo from Park Avenue is infused with real beer extracts, known for their conditioning properties. It will leave his hair looking lustrous, healthy, and pleasantly fragrant.
Travel Pouch (Black): The perfect companion for your brother's journeys, this sleek and sturdy travel pouch provides ample space for him to carry his grooming essentials in style. Its compact design and premium quality make it an ideal choice for travel enthusiasts.
Ferrero Rocher Chocolates (2): Sweeten the celebrations with the irresistible indulgence of Ferrero Rocher chocolates. 
Pearl and Stone Studded Rakhi: Adorn your brother's wrist with a symbol of your love and protection. 
Roli Chawal: Complete the traditional Rakhi ritual with the inclusion of Roli and Chawal, essential components of the auspicious ceremony.
 Order our "Grooming Rakhi Hamper" today and make this Raksha Bandhan an occasion to cherish forever!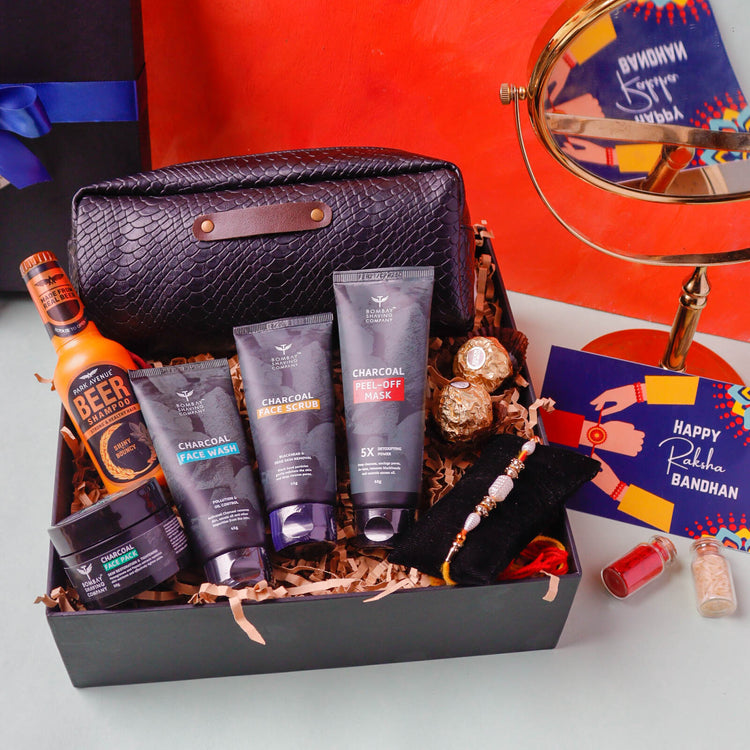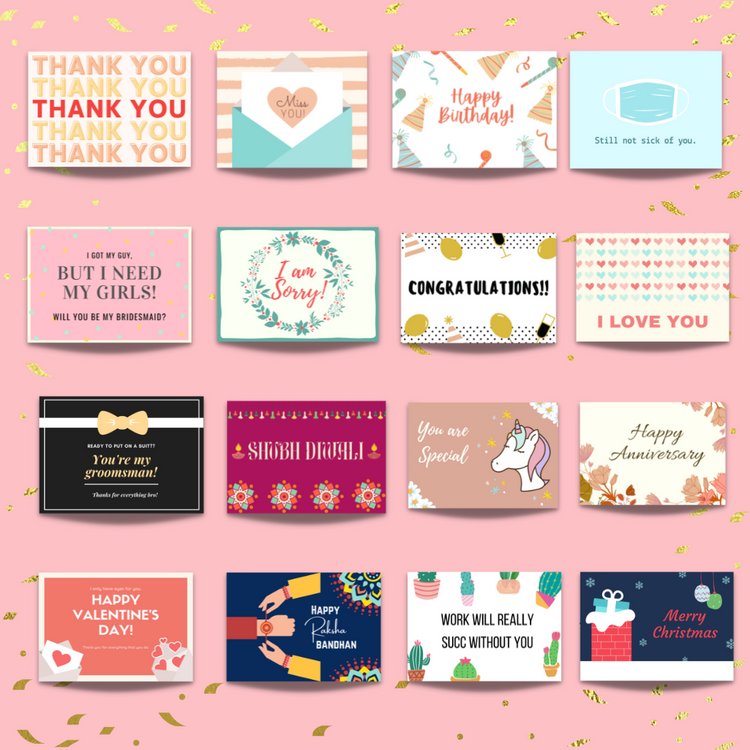 Corporate diwali gifts in gurgaon
Looking for Exclusive Corporate Diwali Gifts in Gurgaon?
Diwali, the festival of lights, is just around the corner, and it's the perfect time to express your appreciation to your valued employees, clients, and partners. Make this Diwali memorable with exclusive Corporate Diwali Gifts in Gurgaon that leave a lasting impression.
At Between Boxes Gifting Solutions, we understand the importance of thoughtful gifting in the corporate world. That's why we offer a curated selection of Diwali gift options that reflect your company's appreciation and strengthen your business relationships.
Why Choose Us for Corporate Diwali Gifts in Gurgaon?
Exquisite Range: Our extensive range of Diwali gifts includes traditional and contemporary options to suit every taste and preference. From luxurious gift hampers to personalized tokens of gratitude, we have it all.
Quality Assurance: We source only the finest products and materials to ensure the quality and elegance of our gifts. Your recipients will be delighted with the craftsmanship and attention to detail.
Customization: Personalization is key to making your corporate Diwali gifts stand out. We offer customization options to add your company logo, branding, or personalized messages to the gifts.
Timely Delivery: We understand the importance of punctuality in corporate gifting. Our prompt delivery service ensures that your Diwali gifts reach your recipients in Gurgaon on time, every time.
Local Presence: Being based in Gurgaon, we have a deep understanding of the local culture and preferences. This allows us to create gifts that resonate with your recipients in the region.
How to Order Corporate Diwali Gifts in Gurgaon
Ordering your corporate Diwali gifts from us is simple and hassle-free:
Browse our online catalog and choose the perfect gifts for your recipients.
Customize the gifts with your branding or personalized messages.
Place your order securely through our website.
Relax, knowing that your thoughtful Diwali gifts are in capable hands.
Make this Diwali a celebration of gratitude, unity, and prosperity with Corporate Diwali Gifts in Gurgaon from Between Boxes. Strengthen your business relationships and spread the festive spirit with gifts that truly matter.
Contact Us Today for Diwali Gifts in Gurgaon
Ready to place your order or have questions? Feel free to contact our dedicated team at info@betweenboxes.in. We're here to assist you in making this Diwali season a memorable one for your business.